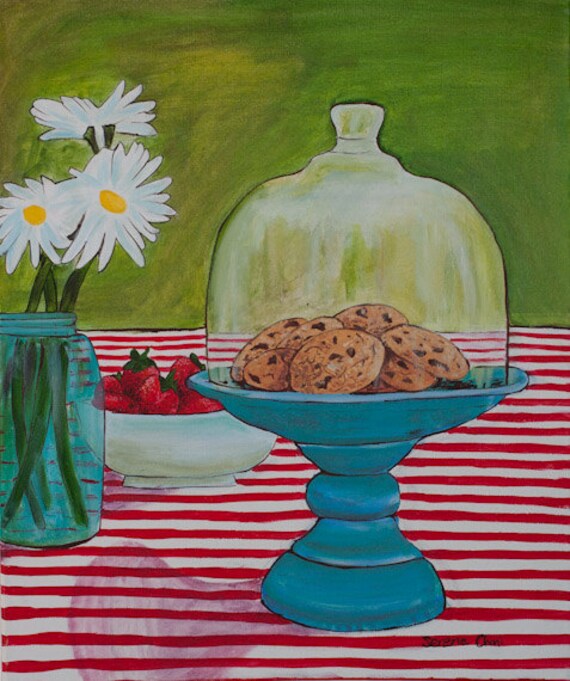 It is freezing - below freezing, actually - here, and starting flurry, with snow in the forecast for the next few days. Which means tomorrow is going to be a baking day for me, so that I can opt out of going outside at all for meals in the cold. I forgot what it is like to bundle up in wool socks, a wool sweater, a down coat and hat and still be cold. So . . . what is your favorite cookie recipe? I was flipping through the beautiful recipe book that my mother made me for college, and have already made all of the cookies in it.
Email me some, please, and I will experiment and put them on the blog for the next recipe update!
Additionally, I like the bright happy colors and stripey design of this painting by
Serena Chini on etsy
. Actually, I like most of her paintings. They are so fun and chipper!