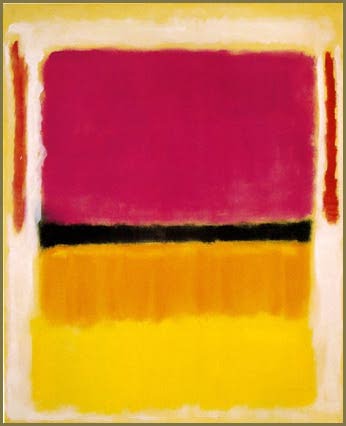 Mark Rothko, Red, Orange, Tan and Purple, 1949
The skies are dark and thick and ominous this morning, and it is supposed to rain and storm through Monday (danke schoen, hurricane Isaac). Still, I am off to the Art Institute for a little mental escape, planning to stand close to a few Rothkos, give Cy Twombly yet another interpretive go, and drink coffee from a fun cup in the cafe with a view of foot traffic.
Mostly, as we all know, I just love people watching there. I'll let you know who and what I see!
With September will come a settled pattern, more recipes (as I am cooking all of my own meals! woo hoo!) and more sketches of the week. Also, I realized I should probably get back to writing some little pieces and poetry to post, since this whole silly thing started as a literary effort.
Cheers!